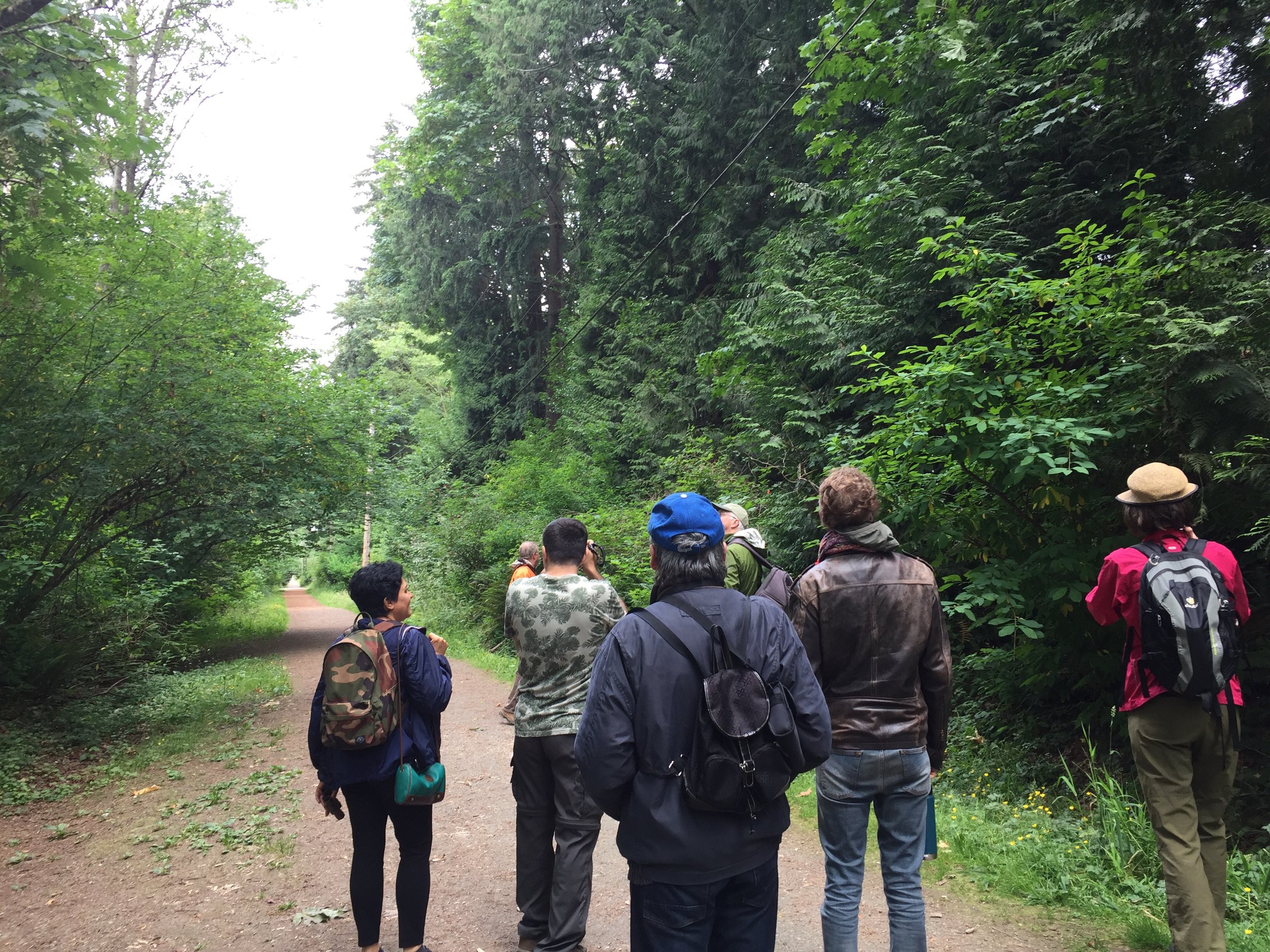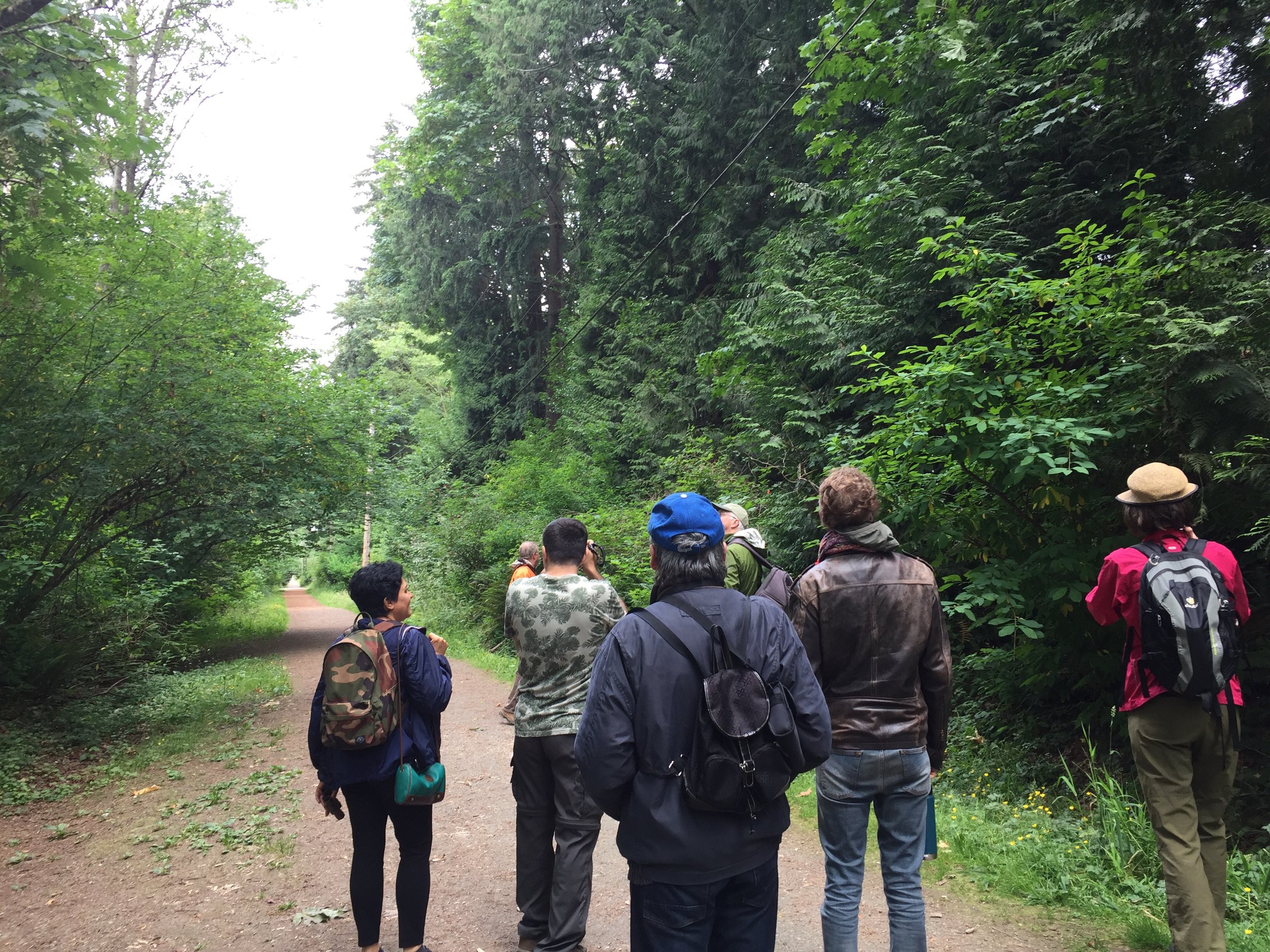 June 23 - Walk With Birds
Join us to explore part of Burnaby Mountain Conservation Area and share skills of birding by ear and eye, including 'bird language.' We will also wonder: How Do We Know What Something Is?

Everyone is welcome. There is one short gravel hill, but otherwise this is a level and uneven trail.
We will travel less than one kilometer round trip. Bring binoculars if you have them, but they are not required.

Everyone is welcome. You don't have to know anything about pipeline resistance - your presence alone helps show solidarity with Kewkewcnewtxw -the Coast Salish Watch House, and Camp Cloud.